Join the BWW Family!
Anyone can join a club to play in tournaments or leagues.  But when you join the Maryland Wild Lacrosse Club you are joining a family
.  We take pride in the relationships that are formed.  We enjoy holding extra events like the Bayhawks Tailgate or the Skills Night.  We are excited that so many of our teams enjoy parties or evening get-togethers at tourneys.  And we love seeing the boys create long-lasting friendships that will extend beyond the field and later into life!


We offer Fall and Winter activities, a competitive Summer tournament program, and Spring play for youth teams as well.  We offer individualized college recruitment assistance for our high school players.  And we recognize and encourage boys to play other sports and therefore don't require you to play year round.  But we do make Buffalo Wild Wings lacrosse activities available anytime of the year that you might need it!
 
Connect With Us:
Summer 2016
What a terrific summer campaign we had!  Four teams each participating in four summer tournaments, plus an adult team playing in a league and finishing off with a tourney as well.  Congrats to U11, U13, HS Gold, and HS Black for a terrific summer - everyone improved their skills, played some tough competition, grew as a team, and demonstrated top-notch sportsmanship.  Let's Go Wild!!!
Fall 2016
Youth tryouts being held Aug 1st & 2nd for Fall Tournament play - followed closely by High School tryouts scheduled Aug 7th!  Visit our TRYOUTS page for more information - register today!
Please register in advance for all tryouts!
- - - - - - - - - - - - - - - - - - - - - - - - - - - - - - - - - - - - - - - - - - - - - - - - - - - - - - - - - - -
Congratulations HS Black - 2016 Bay Bridge Brawl Varsity A Champions!
Hard work pays off - great way to finish the summer!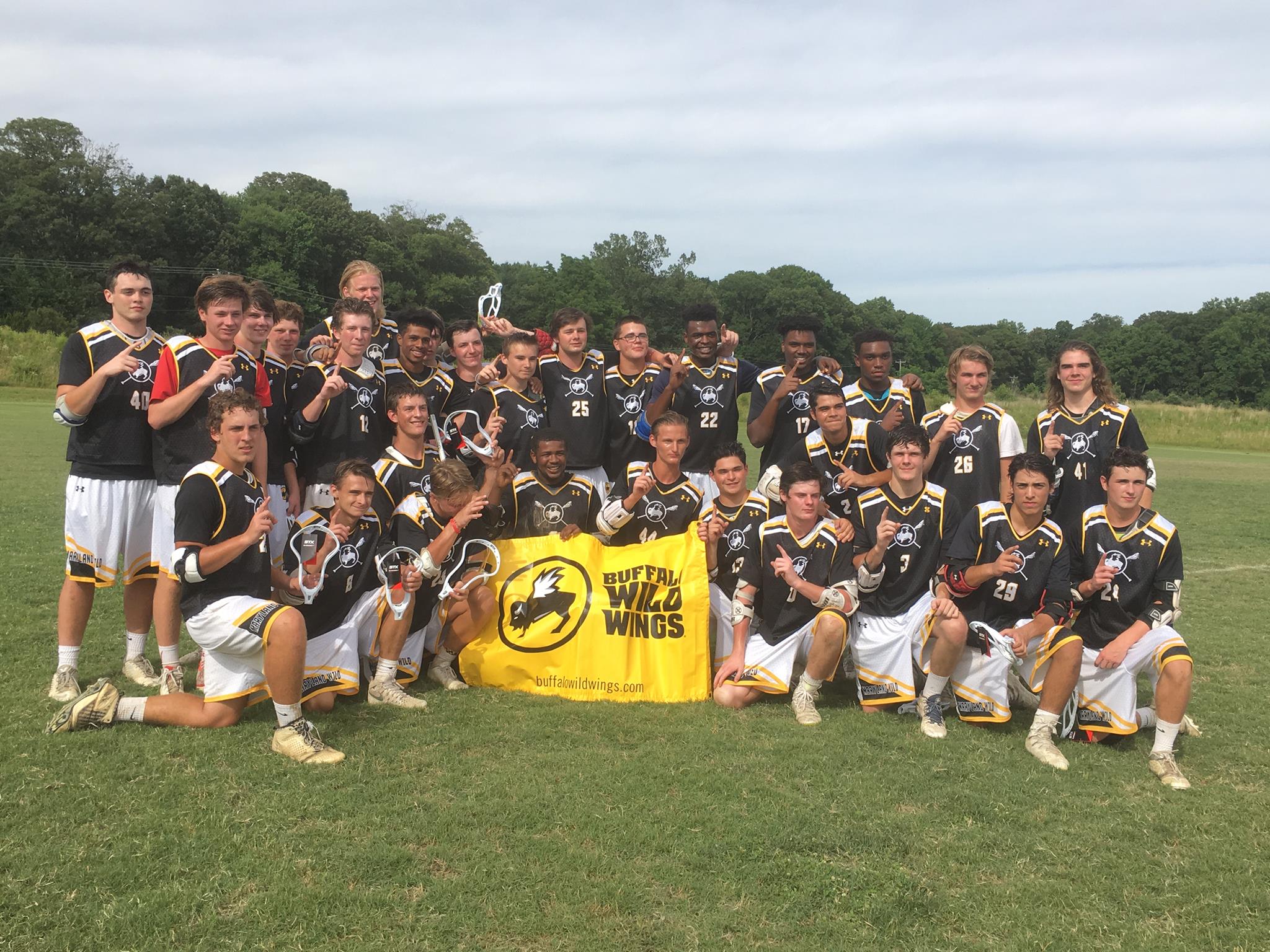 July 2, 2016 - Centreville, MD